Potato: Fantastic results using our organic fertiliser: Jaivik!
Trichoderma viride: Great results on Potato!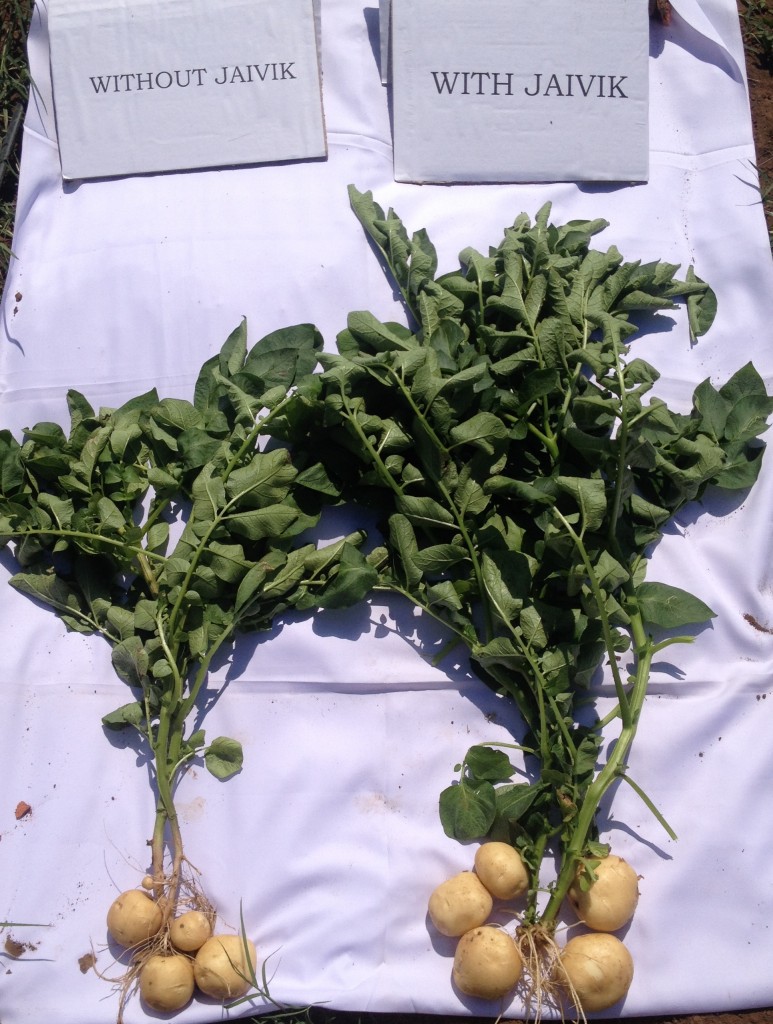 Nico Orgo's trichoderma enriched 'Jaivik' fertiliser showed an excellent result on Potato in Gujarat, India.
Both crops were planted on the same day, with identical fertilisation schedules.
For more information on this, and a video of the field, get in touch withkartik@orgoneem.com
Do take a look at our website www.neemnico.com
Our YouTube channel can be found here: youtube.com/user/NicoOrgoManures
Copyright © 2014 Nico Orgo, All rights reserved.
You are receiving this email because we are part of the same industry and we feel this might be relevant and welcome information for you.
Our mailing address is:
Nico Orgo
Opp. Railway Station,
Dakor 388225
India